There have been a lot of exciting changes happening recently at our little Brokerage and we wanted to provide you with an update on what to expect from Costen Insurance in the months ahead!
As per our Blog article from February 20th, Expanding the Costen Family, we have expanded the Team with two new Branch Partners who are opening up Costen Insurance branches in other areas of the city.  We hope to have several Costen Insurance branches up and running by the end of 2017.
On February 21st, Richard Seale joined the Costen Insurance Team in the role of Insurance Broker. Richard is originally from Ireland and moved to Canada in July 2015.  He has been working in the insurance industry since 2012 and will be focusing mostly on automobile, property, recreational and travel insurance.  In his free time, Richard enjoys cars, singing, and hiking in the mountains.  Please join us in welcoming Richard to the Costen Family!
Another exciting change is that Costen Insurance is planning a move!  To where? We don't know as of yet!  What we do know is that we are running out of space in our little Kensington office.  We are in the process of looking at other options for space near our current office and we hope to have a new home later this spring or summer.  We will keep you posted!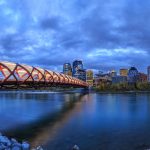 There have also been some exciting new changes to #myCosten, our online portal and mobile app.  We now have the ability to send notifications to you, our valued customer, regarding information that impacts your insurance coverage and policy(ies).  In addition, you will receive Extreme Weather Alerts from Environment Canada that impact your specific postal code, along with instructions on what you can do to reduce the chance or impact of a claim.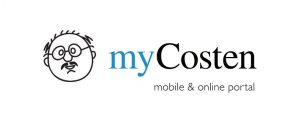 Another project that we are working on is creating a video library on our website and YouTube channel.  We will be posting "How To" video tutorials for #myCosten, submitting a quote online, and other useful features of our website. We will also be creating short videos with information about different insurance products and coverage.  If you have any ideas on what you would like to see, please submit your ideas here!
We are all very excited about the changes ahead. We are looking forward to a busy and productive 2017 and we are so happy to have you as part of the growing Costen Insurance Family!
Thank you,
The Costen Insurance Team.