The Costen Insurance Team would like to wish all of our clients, friends, family and associates a Happy Family Day 2017!
Speaking of family, we would like to officially introduce two new members to our Team who will be operating their own Costen Insurance branches:
Nadima Charanek – Chinook Branch

Nadima was born and raised in Calgary and graduated from the University of Calgary with a Psychology degree. After working in the non-profit sector for several years, Nadima decided on a career change and became a licensed broker in 2016. Nadima joined Costen Insurance in January 2017 and sees Insurance as another way to continue to pursue her passion of helping people. When she is not busy working, Nadima loves spending time with her family and friends, travelling, volunteering and giving back to the people of Calgary in any way she can.
Please join us in welcoming Nadima to the Costen Insurance family!  nadima@costeninsurance.com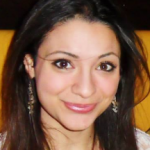 Dena Chen – Crescent Heights Branch

Dena Chen has been working in the insurance industry since June of 2007. She recently joined Costen Insurance with a strong focus in auto, property, travel and commercial insurance. Dena has been a global citizen in Asia, Europe and North America and hopes to bring her open-mind and wide range of cultural experiences to her work. She loves to travel, learn different cultures and enjoys interacting with people in diverse environments.
Please join us in welcoming Dena to the Costen Insurance family!  dena@costeninsurance.com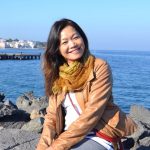 We look forward to working with Nadima and Dena and building our businesses together!
The Costen Insurance Team