We would like to take this opportunity to wish you and your family a very Merry Christmas! All the best for health and happiness this holiday season.
The Costen & Associates Team celebrated Christmas a little early this year, at our annual Christmas party on Saturday, November 28th and Sunday, November 29th at the Banff Park Lodge.  It had been a few years since we celebrated with our Team for a weekend away, and after the busy year we had, we felt it was much deserved by everyone.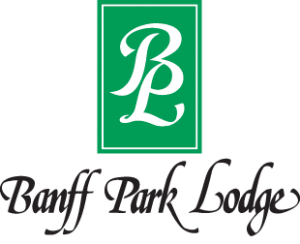 Saturday afternoon the Team took part in a Banff Photo Tour, which was hosted by Discovery Tours.  We split into two teams and were given a camera, passport, and a list of items around the town of Banff that we needed to take pictures of with our team.  Luckily, the weather was beautiful and the kids were all excited about the challenge!
In the evening, we had a beautifully seasonally decorated private room and the service and food were fantastic. After some much needed relaxing and mingling, we enjoyed our delicious meal and then on to our gift exchange. As usual, there were some very lovely gifts and some on the sillier side which were opened and subsequently stolen. The remainder of the evening was spent visiting, enjoying each others company, and snacking from the delicious nacho bar! Sunday we enjoyed a great brunch before everyone headed home.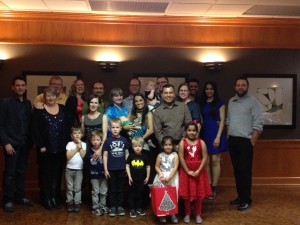 We hope that you find time this holiday season to enjoy your loved ones and spend some time with your family and friends!
As a friendly reminder, our Office will be closed at 12:00PM on Thursday, December 24th and we will be open again at 8:30AM on Monday, December 28th. For any urgent matters, please leave a message on our voicemail, as we will be checking it regularly. You may also email us at admin@costeninsurance.com.
Thank you and Happy Holidays from the Costen & Associates Team!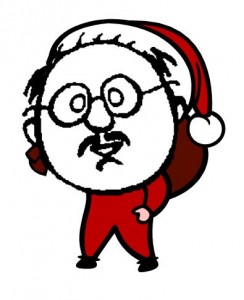 Looking for the lyrics to your favorite Christmas song? Check out this link!