Did you know that tenant Insurance offers coverage for more than just personal contents?
Over the years, we have spoken to many clients who feel it is not necessary to have tenant insurance as they don't "own enough stuff".  However, even if you do not own a large amount of personal property, a Tenant Insurance Policy is beneficial for the additional coverage it provides.
The following are the most significant items covered under a Tenant Insurance Policy:
Personal Property

The contents of your dwelling and any other personal property you own, wear or use while on your premises and which are usual to the ownership or maintenance of your dwelling.
The dwelling improvements and betterments made by you or acquired at your expense, in the portion you occupy as a private dwelling.
Additional Living Expense

The necessary increases in living expenses (including moving expenses) so that your household can maintain a normal standard of living in the event your dwelling is unfit for occupancy due to an insured peril.
Personal Liability

Coverage for any amounts you are legally liable to pay as compensatory damages because of unintentional bodily injury or property damage arising out of:

Your personal actions anywhere in the world.
Your ownership, use or occupancy of the premises.
*subject to policy exclusions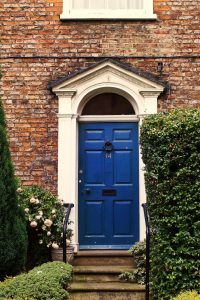 Most Tenant Insurance policies also include coverage for:
Your personal property while it is temporarily away from your premises anywhere in the world.
Personal property stored in a warehouse is insured for a limited number of days.
Your personal property while in transit to and at another location within Canada which is to be occupied by you as your principal dwelling (coverage normally applies for 90 days).
Property damage to the dwelling (subject to certain limits and exclusions).
Similar to a Homeowner's or Condominium Insurance Policy, Special Limits of Insurance apply to certain types of personal property.  Please refer to our post on Special Limits for more details.
A Tenant Insurance Policy provides a significant amount of coverage and goes beyond insuring just your personal property.  Many Insurance Companies offer special Tenant Policies for seniors, student discounts, and new business or claims free discounts for first-time policyholders.  For as little as $20.00/month (or less, in some cases), you can purchase a Tenant Insurance Policy that will provide you with comprehensive coverage and the peace of mind knowing you are protected in the event of a loss.
For more information on Tenant Insurance Policies, or any of your other insurance needs, please do not hesitate to contact us and one of our knowledgeable Brokers would be happy to assist you.
Thank you,
The Costen Insurance Team