With saving money being a top priority for most families, we thought we would share some tips for reducing the energy used in your home, resulting in both financial savings as well as reduced carbon monoxide omissions.
When shopping for new appliances, watch for the ENERGY STAR symbol. We also recommend consulting the EnerGuide label, which rates the energy consumption and efficiency of the appliance. For more information on the EnerGuide and ENERGY STAR, and to view the Government of Canada's Home Energy Guide, please click here.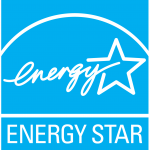 For those of us who are not in need of new appliances, there are certain steps that you can take to improve the energy efficiency of those currently in your home!
Fridge and Freezer:
Your fridge and freezer can use up to 11% of your home's total electricity consumption. Newer model fridges and freezers are up to 50% more efficient than those made just ten years ago. As well, chest or top loading freezers are approximately 25% more efficient than stand up freezers. To help reduce the amount of energy used, we suggest the following:
– Check your fridge and freezer temperatures regularly (a good setting is 4 degrees Celsius for your fridge and -18 degrees Celsius for your freezer)
– Keep them away from any heat sources (or they will have to work extra hard)
– Keep your freezer full, as they run more efficiently than if they are empty
– Unplug and clean the dust/dirt from the coils twice a year (spring and fall cleaning are a good time)
– Defrost your fridge and freezer twice a year as well
Dishwasher:
Dishwashers are up to 95% more efficient than those made in 1972. To help reduce the amount of water and energy used, we suggest the following:
– No need to pre-rinse your dishes (most new dishwashers do not require it and it wastes water)
– Run your dishwasher with a full load, as they use up the same amount of energy and water no matter how many dishes are inside!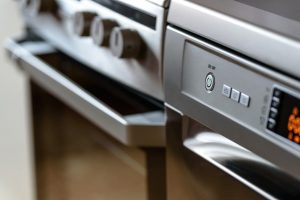 Oven:
Ovens use up a large amount of energy, so whenever possible, it is a good idea to use another low energy appliance, such as a toaster oven, crockpot, or electric frying pan. If you do need to use the oven, we suggest the following:
– Use the correct sized burner for the pot or pan you are cooking with
– Do not open the door when cooking, as you lose heat and use more energy (use your oven light)
Washer and Dryer:
Front loading washers use 40% less water and 50% less energy than top loading ones. When using your washer and dryer, to help reduce the amount of water and energy used, we suggest the following:
– Wash and rinse in cold water (as 90% of the energy used in a washer is for heat)
– Use the appropriate settings for the size of load, as to not use more water than necessary
– Dry with a full load of laundry, as the dryer uses the same amount of energy no matter the size of the load
– Clean the lint traps out before every load
Appliances and other energy efficient products and materials are constantly being introduced into the market place. One of our companies, AVIVA Insurance, has offers a "Green Assure" Endorsement, which pays the difference between the cost of standard products and materials and environmentally conscious and energy efficient products and materials. Insureds have the option of purchasing $25,000 in coverage for $25.00/year, or $50,000 in coverage for $50.00/year. In the event of an insured loss, those with coverage will have the option of replacing certain products and materials in their home with energy efficient ones, including the following: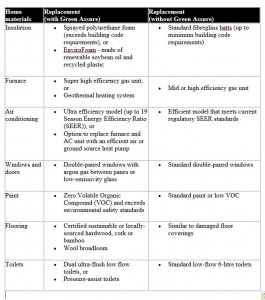 Hopefully you have found some of this information helpful. If you have any additional energy or money saving tips, we would love to hear them!
Please do not hesitate to contact our Office if you have any questions regarding this information or your policy.
Thank you!
The Costen InsuranceTeam