The Costen Insurance Team would like to wish everyone a Happy Canada Day this coming Saturday, July 1st.
Happy 150th Birthday Canada!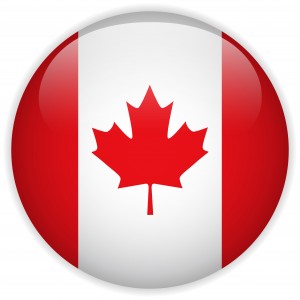 In celebration of the holiday, we thought it would be fun to list some facts about Canada:
John Cabot was the first to explore Canada in 1497
We became a country on July 1, 1867
We are the second largest country (Russia is the first)
We have the largest coastline of any country
Newfoundland was the first area explored by Europeans, and the last to become a province in 1949
Our national emblem is the Maple Leaf
Our national animal is the Beaver
Our national sport is Lacrosse, despite Hockey being the most popular
"O Canada" was approved by Parliament as the unofficial anthem in 1967 and was officially adopted July 1, 1980
Our national flag was first used February 15, 1962
The Mounted Police were formed in 1873
The CN Tower was the tallest in the world until 2007
Canadians consume more mac & cheese than any other country
Canadians have been responsible for many inventions over the years, including the game of basketball, kerosene, insulin, paper made from wood pulp, snowmobiles and more!
And our personal favorite: The story of Winnie the Pooh originated in Canada! A black bear cub from Canada named Winnipeg (Winnie for short) was donated to the London zoo in 1915. The bear was a favorite of Christopher Robin Milne and inspired his father A.A.Milne to write the stories of Winnie the Pooh.
This year, as Canada celebrates it's 150th birthday, there are a ton of great events happening in and around our City!  Here are some ideas if you're looking for something to do this coming long weekend:
You can even order some great 150th birthday swag:
Please note that our Office will be CLOSED on Saturday, July 1st in honor of Canada Day.
We wish you and your family all of the best today and throughout the rest of 2017!
Thank you,
The Costen Insurance Team