We would like to introduce our 2014 Charity of the Year, Bear Valley Rescue!





Founded in 2004 by Mike and Kathy Bartley, Bear Valley Rescue is located in west-central Alberta on approximately 40 acres of land. Bear Valley Rescue's primary purposes is to buy horses from auctions and save them from being purchased by meat buyers and subsequently slaughtered. Many good horses end up being taken to auction and slaughtered because no one wants them. Bear Valley Rescue purchases these usable and healthy horses and finds them good homes. They also rescue injured or ailing animals from auctions, feedlots, and abusive situations to rehabilitate them or alleviate their suffering.

Currently, Bear Valley Rescue has over one hundred (100) horses in their care, as well as rabbits, chickens, pigs, goats and cows. All of their animals are wormed and vaccinated and many are ready for adoption. You can visit their website to meet their horses (for adoption and fostering), as well as those horses and other residences who have made the Rescue their permanent home. Also on their website you can learn more about how you can donate, fundraise, volunteer, foster a resident, sponsor a resident, become a member of the Rescue, or help with their wish list!

As a reminder, we support our Charity of the Year through our Customer Referral Program (as well as other fundraising initiatives). For every referral that you provide that results in new business, Costen & Associates will donate $5.00 to Bear Valley Rescue at the end of the year! Please help us in supporting this great cause throughout 2014.

Thank you!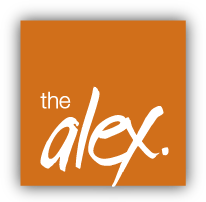 We would also like to take this opportunity to announce our 2013 Charity of the Year Results. With a large number of your referrals (Thank You!) combined with our in-office donations and Snack Box proceeds, we were able to raise over $1,390.00 for The Alex! In addition, a small donation was sent to Kids Cancer Care and The Mustard Seed for those clients who chose them as their Charity of Choice for their referral.

Thank you again for all of your support and we look forward to a successful 2014!

The Costen & Associates Team