We would like to take this opportunity to wish you and your family a very Merry Christmas and Happy New Year!

As I am writing this, I can hardly believe that 2013 is almost over. Where did the year go? Wherever it went, it was definitely a busy one for us here at Costen & Associates.

Like most years, we started off 2013 at the Calgary Motorcycle Show. This year we had a really cool draw prize, a wooden motorcycle "rocker", which brought a lot of attention to our booth. The show was definitely busier than in previous years and we had a ton of great people visit our booth. We will be there again this year (January 10th, 11th and 12th), so don't forget to stop by for a visit and pick up your motorcycle calendar and other goodies as well as enter our fabulous draw. This year you will have TEN chances to WIN!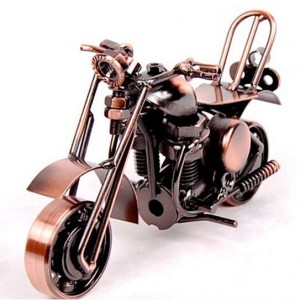 We have added some new members to the Costen & Associates Family this year. In February, Tracey LeBlanc joined the Team, bringing with her both Personal Lines and Commercial Lines knowledge. Due to personal reasons, her family temporarily moved back to BC in the Spring and she stayed on as a remote Broker. In October, her and her family made the decision to stay in BC and although we miss her, we wish her the best of luck at her new-old job (crossing our fingers that she will come back out this way again soon).

Peter O'Sullivan joined the Costen & Associates Team this past July. He moved from Ireland in June, just in time to experience the Alberta Floods. While in Ireland, he completed a Bachelor of Business Degree and then worked as a Broker at Munster Group Insurances. So far, Peter has really enjoyed living in Canada and is learning a great deal about Alberta Personal Lines insurance.

Heather Howard is the newest addition to our Team, joining us on December 16th (watch for our Official Welcome in next week's post!). Recently moving back to Calgary, Heather has been in the insurance industry since 2006 and looks forward to getting to know all of Costen & Associates' fabulous clients and friends!

We celebrated many anniversaries this year as well. Karen Sandeman celebrated 2 years as part of the Costen & Associates' Family, Kristel Wilson, Lloyd Keating and Jamie Richardson celebrated 3 years, Pammi Sandhu celebrated 4 years, Andrew Shareski and Nirmal Lombsar celebrated 6 years, our Business Coach Trae Ashlie-Garen celebrated 8 years, and in July I celebrated my 15th year with Costen & Associates! We are so honored to work with all of these great people and we look forward to celebrating many more anniversaries in the years to come!

Our Charity of the Year for 2013 was The Alex. Early in the year, I had the opportunity to tour their operations and to hop on board one of their community health buses. Over the year, we have been tracking our referrals and we look forward to sending them a cheque at the end of the year. We also dropped off a large donation of clothes, shoes, winter gear and toys. They are still in need of more supplies and donations, so if you are looking for a great charity to donate to over the holidays, please keep them in mind!

We also had a couple great contests this year (one of which is still running to December 31, 2013). Our "Friends & Fuel Contest", which ran from April 1, 2013 to May 31, 2013, gave our clients the chance to win a $100.00 gas card by simply requesting a quote. Our "Get-A-Galaxy Giveaway" is running from September 1, 2013 to December 31, 2013, with the chance to win a Samsung Galaxy Tablet. Please click here for more details!

As 2013 comes to a close, we would like to wish all of our clients, friends, family, and associates a wonderful Christmas and health and happiness in 2014!

Merry Christmas!
The Costen & Associates Team



A friendly reminder of our Holiday Hours:

December 24, 2013 Closed at 2:00PM
December 25, 2013 Closed
December 26, 2013 Closed
December 30, 2013 Closed at 2:00PM
January 1, 2014 Closed