The Costen Insurance Team would like to take this opportunity to wish you and your family a very Merry Christmas 2016 and all the best for health and happiness this holiday season.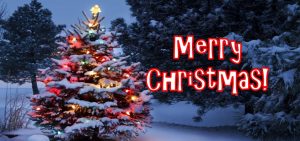 We celebrated the Christmas season early again this year, with our Christmas Party on Sunday, November 20th.  The evening started out with the Team getting picked up by limousines.  Everyone enjoyed the fun and fancy ride down to Stage West, where we indulged in a delicious buffet dinner and a Hollywood Hits performance.

After dinner, we did our annual White Elephant gift exchange.  As in previous years, there were some really lovely gifts, some Christmas themed gifts, and some that were just plain silly (ask our IT guy,  Paul from VP Computers, about his hair-headband). One of the most popular gifts of the night was Arvind's selfie-stick… which we made good use of.
At the end of the evening, the Team parted with a gift of wine and chocolates and their new Costen Insurance t-shirts and ball caps (watch our Facebook page in early 2017 for a chance to win your own Costen t-shirt and hat).  Our wonderful drivers from AM/PM Limos then gave us all a relaxing ride home.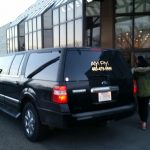 We hope that you find time this holiday season to enjoy your loved ones and spend some time with your family and friends.  Please join us Friday, December 23rd from 3:30PM – 5:30PM at our Office to kick off the official Christmas weekend!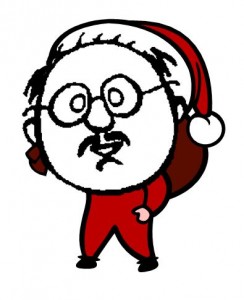 Thank you and Happy Holidays from the Costen Insurance Team!
Holiday Hours:
Saturday, December 24th    OPEN 10AM – 2PM
Monday, December 26th     CLOSED
Saturday, December 31st     OPEN 10AM – 2PM
Looking for the lyrics to your favorite Christmas song? Check out this link!