Motorcycle season is in full swing and summer is just around the corner.  As you are planning your summer bike trips, whether for the weekend or a week away, you may want to keep these top 9 motorcycle destinations from Calgary in mind!
Highway 1A to Canmore
Start in Cochrane and head along Highway 1A to Canmore. There are a lot of great medium speed corners and the views open up around Ghost Lake. Since this road is so close to Calgary, it is popular with a lot of different motorists and can be quite busy. Stop at the Grizzly Paw for lunch or the Iron Goat for dinner. On your way home, hit up McKays Ice Cream in Cochrane and you're set for the day!
Bragg Creek / 762 / Plummers Road
This is another close destination to Calgary for a quick afternoon ride. Take Highway 8 west from Calgary and down Highway 22 to Bragg Creek. Stop in the town centre for a chat with many other riders and grab a coffee from Lucid Kustoms. Afterwards, go south and take Highway 762 and Plummers Rd back to Highway 22 to take you home to Calgary.
Highway 22 south / Crowsnest Pass
Highway 22 south from Black Diamond to the Crowsnest Pass offers some fantastic views and curves through the valley and our signature rocky mountains. Continue through the pass for some unmatched vistas and stop in Fernie for lunch or the night. Go a bit further and see the giant dump truck in Sparwood. It can be a little windy, but it always feels like home on this highway. If you're into fishing, there are numerous places to wet a line in Crowsnest Pass.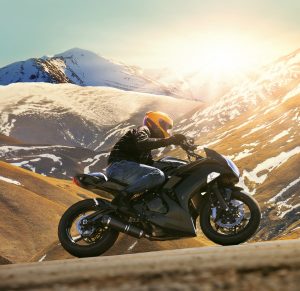 Highway 40 / Highwood Pass
Make sure you get a chance to ride this route in the summer, as the views are incredible and the pavement is high. In fact, it is the highest paved road in Canada. Ride it with caution as the weather can change quickly and the gas stops are far between. Start at the northern part at the Stoney Nakoda Casino and end in Longview for a burger at the Twin Cities Saloon and jerky at the Longview Jerky Shop.
Radium / 93 South
From the Trans Canada Highway just a bit past Banff, take the south exit onto Highway 93 and head south to Radium. Take in the sights and fun long fast wide corners and end in Radium for some hot spring soaking, visit Screamers for ice cream or continue on to Invermere for a burger at the excellent lakeside pub called The Station.
Icefields Parkway 93 North
National Geographic Traveler magazine rated the Icefields Parkway as one of their 20 drives of a lifetime. It is a long day or a two day trip with a stop for a night in Jasper. There are a plenty of stops along the way and each will reward you with a fantastic picture filled with stunning views. Try and take this one during the week to help manage the traffic.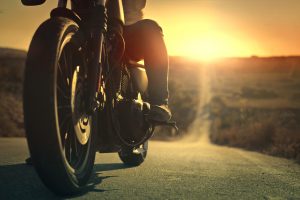 Going to the Sun Road
Take the only road which crosses Glacier National Park in Montana and witness some excellent views. Ride with caution as this road may cause a bit of vertigo without roadside barriers. Stay in Whitefish for the night on the backside. If you're looking for a bit of good food, Lanny Mcdonald owns a pub called Tamarack Brewing Alehouse and Grill by Lakeside (40 minutes down Highway 93 past Kalispell). Don't forget your passport for this one!
BC Highway 6 / 3 / Vernon to Creston
If you're in the BC Interior, check out the 3A Highway from Vernon to Creston, BC. The road offers some fun curves, hot springs in Ainsworth and Nakusp and some great views of Kootenay lakes. Hop on the free ferry to cross Arrow Lake and stay at the Riders Retreat in Nakusp, a small motorcycle only campground, and meet some new riding friends.
BC Highway 99 from Lilooet to Whistler
One of the best roads in all of BC has to be Highway 99 from Lilooet to Whistler. There are parts with huge elevation gains, lots of corners, and a great reward for stopping in Whistler. If you're into mountain biking, the ski hill is turned into a world-class downhill course for the summer and the village offers a fun dining experience in the evening.
If you do manage to get out on any great rides this summer, we would love to see your pictures of your adventure!  Please post them to your Facebook or Twitter account with the hashtag #myBikeAdventure.

Thank you,
The Costen Insurance Team
*Thank you to our valued client and fellow motorcycle enthusiast, Dan Penton, for providing the content for this post!  He has also provided this great motorcycle destinations trip summary and corresponding map. Please feel free to print them off for your own use.