Looking to Grow

To all of our friends, family and associates… we have a favor to ask you!  Like many small businesses, our primary goal is to grow our business while maintaining a close-knit relationship with our clients and providing exceptional customer service.  Every day we strive to be better and do better than the day before.

We encourage you to visit our website and check out all of the services we offer and the programs we have implemented for our valued clients.  If you like what you see, please keep us in mind the next time you are considering purchasing insurance or if you are interested in reviewing your existing policies as they come up for renewal.  We would love to have you as part of the Costen & Associates family!

If you do not currently have a need for insurance but know someone who does, we welcome your referrals.

Expanding our Community

At Costen & Associates, we feel that giving back to important causes and supporting our clients is vital to strengthening our community and our relationships, and to ensure that our clients needs are being met.  As such, we believe that the ability we have to offer high quality referrals to other businesses will assist us in this goal.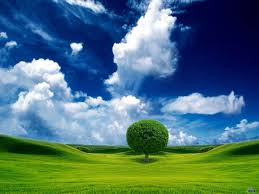 We are interested in creating a link on our website titled "Business Referrals" where our clients can access information for other companies that offer relevant or complimentary services.  In addition to the companies' logos, we will have a link directly to their business website.  In addition, we are looking at developing a "Business Referral Newsletter" to include in our welcome package to each of our new clients and we would include an advertisement for these companies in the newsletter.

To further our goal of building our business and strengthening our client relationships, we would like to encourage you to contact us if there is an organization that you do business with that you feel would benefit from this arrangement

Thank you for your time,

The Costen & Associates Team


PS – Happy Family Day to you and your loved ones… we hope you get to spend some fun quality time together today in our beautiful City!