This year, in honor of our 30th year in business, we decided to treat our Team to a special holiday celebration!  We took them to Hotel Clique (conveniently located right here in Calgary) for a weekend of good food and relaxation.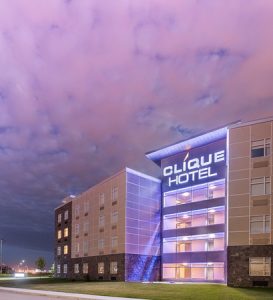 The weekend started with a plated dinner in our beautifully decorated private room on Saturday night.  We had the choice of the prime rib or the herb-crusted salmon, both of which were absolutely delicious, followed by the holiday cheesecake for dessert.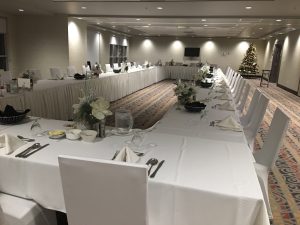 After dinner, we held our annual White Elephant gift exchange, where each person brought a $10 wrapped gift.  Numbers were drawn and then each participant got to choose a gift, or steal a previously opened gift.  There were some really great gifts and some pretty funny steals!  One of the most popular gifts that ended up moving around the room was a coffee/spice grinder.  While the adults (and young adults) all took part in the gift exchange, the little ones enjoyed opening up their special gifts and playing with their new toys.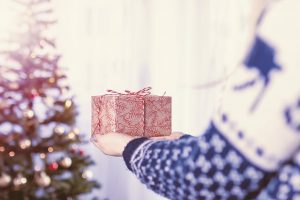 The evening was spent visiting with our Team members and their families, with some opting to head to the roof top hot tubs or play a game of pool in the Corner Pocket Suite.  I think I can speak for everyone and say that we all enjoyed a comfortable night's sleep in the trendy rooms complete with colorful lit beds.
Sunday morning the Team gathered again in our private dining room to enjoy a delicious brunch, juice, tea and coffee!
We feel very fortunate to work with such a wonderful group of people and thoroughly enjoyed a weekend of fun and visiting with them and their families.
Merry Christmas to you and yours!