Costen & Associates would like to wish all of our clients, friends, family and associates a very Happy Thanksgiving 2013!

In Canada, the very first Thanksgiving took place in 1578 when English explorer Martin Frobisher arrived in Newfoundland. He wanted to give thanks for his safe arrival in the New World! Traditionally, the holiday consists of festivals of thanks and celebration of harvest. Declared a national holiday in 1879, Thanksgiving used to take place on the 6th of November each year. However, in 1957 Canadian Parliament declared the second Monday of October as the official Thanksgiving holiday, as after World War II it was falling on the same week as Remembrance Day (November 11th). As well, Canada's harvest is earlier than that of the United States, so moving it to October made sense!

Being Canadian, the history of our Thanksgiving is more about giving thanks for harvest than the arrival of the Pilgrims.  Over the years, it has evolved into a holiday involving parades, spending time with family, pumpkin pie, and TURKEY!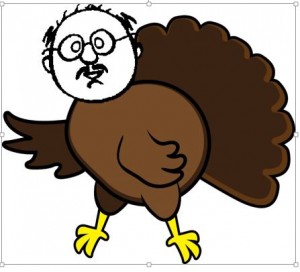 On that note, we thought we would share with you what we, at Costen & Associates, are thankful for this year:

– For you, our clients, friends, family and associates, who support us and put your trust in us as your Insurance Broker of choice
– For living in a great City with plenty of opportunities to grow, as individuals and as a business
– For a welcoming and comfortable office environment that we all enjoy working in
– For a fantastic Team of people who care about each other, our clients, and our Brokerage
– A dedicated business coach who keeps us motivated and accountable
– And for me personally… a loving husband and two beautiful boys with big smiles that greet me every day when I get home!

And of course this post would not be complete without a few good (or not so good) Thanksgiving jokes:

Why do Pilgrim's pants keep falling down? Because their belt buckles are on their hats!

What happened when the turkey got into a fight? He got the stuffing knocked out of him!

Why did the police arrest the turkey? They suspected it of fowl play

Why did the scarecrow win the Nobel Prize? Because he was out standing in his field!

Where do you find a turkey with no legs? Exactly where you left it!

What's the most musical part of a turkey? The drumstick!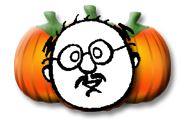 For those of you who are pumpkin lovers or mechanically inclined, have you heard of Punkin Chunkin? We definitely recommend you check it out and watch for it this November!

And here are a couple more pumpkin cannons and explosions!


Thank you and have a wonderful Thanksgiving!
The Costen & Associates Team