We would like to wish all of our clients, friends, family and associates a very Happy New Year and best wishes for health and happiness in 2018!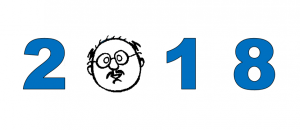 2017 was another busy year – it seems every year is busier than the last!  As in previous years, 2017 started off with our Team attending the Calgary Motorcycle Show.  This year we gave away an awesome Motorcycle Metal Art piece as a grand prize, as well as ten (10) metal motorcycle figurines.  All of the pieces were a big hit.  We also gave out our annual motorcycle calendars and Costen Insurance pens.  We will be attending the show again this year, from January 5th – 7th, 2018.  Please stop by our booth to say hi and pick up your free 2018 calendar, LarryHead fidget spinner, pens, keychains, and more. Don't forget to enter our draw for a great piece of Motorcycle Metal Art (shown below)!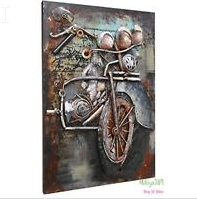 We ran our "30 Weeks of Giveaways" contest for the first 30 weeks of 2017.  We had great participation from many of our clients and friends, and gave away some really fun prizes. Thank you to everyone who took part in the contest!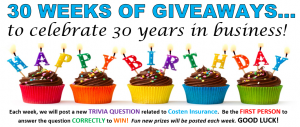 Andrew, Larry and Phong attended the IBAA (Insurance Brokers Association of Alberta) Convention in May, which was held in beautiful Banff, Alberta. They attended some great seminars, enjoyed mingling with many of our Insurance Company representatives and fellow brokers, and enjoyed the beautiful scenery and all the town of Banff has to offer.

On July 1st, we celebrated Canada's 150th birthday with the rest of our country.  Some of the prizes from our "30 Weeks of Giveaways" contest included Canada 150 t-shirts and mugs.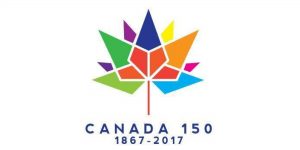 Our little office grew quite a bit bigger this year!  Richard Seale joined our Team as a Personal Lines Insurance Broker in February, Laurenn Wakefield joined our Team as a Commercial Lines Insurance Broker in September, and Kristina Siemens joined our Team as a Personal Lines Insurance Broker (in-training) in December.
Brad Stadnyk joined our Office as an Independent Producer, working from his home Office in South Calgary.
We also had four branch offices open this year, with Nadima Charanek and her team at the Chinook Branch, Dena Chen at the Aspen Branch, Daniel Egubat and Moutaz Elkorashy at the Tuxedo Branch, and long-time "Costenite" Nirmal Lombsar at the Westwinds Branch.
We look forward to working with this great group of people going forward into 2018 and are happy to have them taking care of you, our valuable clients!
We celebrated several anniversaries again this year, the big ones being ten (10) years for both Andrew Shareski and Nirmal Lombsar.  We are so fortunate to have such amazing people are part of the Costen Family!

Crista had the opportunity to travel to Nicaragua in October with Intact Insurance and Bridges to Community Canada. She spent a week living in the local community and building a home for those in need.  Check out the feature blog post to learn more!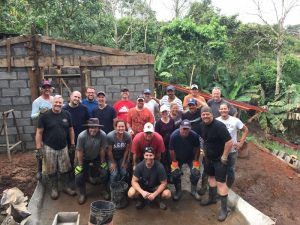 Our Charity of the Year for 2017 was The Max Robinson Children's Foundation. This charity was started by an old school friend of Crista's who had lost her son and wanted to give back to the Alberta Children's Hospital.  2017 was a very successful year with a lot of referrals (Thank You) and we are looking forward to sending them a large donation at the end of the year!  We also had the pleasure of attending their 2nd Annual Max Robinson Children's Foundation Memorial Golf Tournament in June.  For more information on this great charity or how you can help, please visit their website.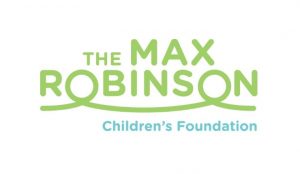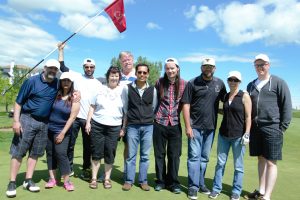 We also had two contests running this fall.  Our "Happy Clients = Happy Broker" contest ended December 31st and we will be drawing the WINNER of the $200.00 VISA gift card this week.  Our "Life's A Beach" contest will be running until April 1, 2018.  The draw winner will receive a one week stay at the Willow Point Beach House in beautiful Nelson, British Columbia!
We hope that you have a wonderful holiday season!  We look forward to providing you with excellent customer service and new and innovative products and services in the years ahead.
Happy 2018!
The Costen Insurance Team