The Costen Insurance Team would like to wish you and your family a SPOOKTACULAR Halloween 2016!
Also know as "All Hallow's Eve", Halloween is celebrated annually on October 31st, the eve of All Saint's Day. All Saint's Day, November 1st, is historically dedicated to remembering the dead, including Saints and Martyrs. Halloween is said to be influenced by the Celtic festivals and festivals of the dead.
Over the years, the day has evolved into a family celebration where children (and often adults) dress up in costumes, go trick-or-treating, carve pumpkins into jack-o-lanterns, bob for apples, visit haunted houses, read scary stories, and watch horror movies!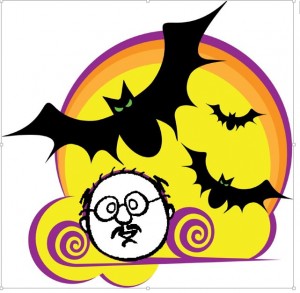 As in previous years, there are plenty of fun Halloween activities happening in and around Calgary.  There are some great pumpkin patches and corn mazes open for business in the month of October. Check out these great events:
For those looking for a real scare… check out Screamfest at Stampede Park:
Various dates in October from 7:00PM – MIDNIGHT
Haunted houses
Great entertainment, including Zombie Hunter, Coffin Ride, Jurassic Attack, and more!
For information or to buy tickets, click here
We hope you have a fun and safe Halloween… and don't forget to stop by our Office the last week of October to say hi and grab a Halloween treat!
Mwahahahahahaha,
The Costen Insurance Team