There is a common misconception that a Condo Corporation's insurance policy provides the coverage and protection for the needs of the individual condo unit owner.  As well, many unit owners have minimal contents, and therefore they often feel that an individual condominium insurance policy is not necessary.
We are often asked the question "Why Do I Need Condo Coverage?".
Condominium insurance policies are actually quite complex and extensive in the coverage they provide to the individual unit owner.
Firstly, we would like to define what a condominium corporation is, or does.  The corporation is responsible for managing operations, business affairs, and property interests of the unit owners.  Most condominium corporations will establish a board of directors, set maintenance fees, maintain a reserve fund, hold unit owner's meetings, and maintain common property.
The condominium corporation's insurance policy typically covers the following:
The building
Common property
Fixtures built or installed as part of the original or standard construction
Condominium assets (i.e. common area furniture or equipment)
Liability of the condominium corporation for claims of property damage or bodily injury suffered by others
A personal condominium insurance policy purchased by a unit owner typically covers the following:
Personal property (i.e. clothing, appliances, furniture, window coverings, etc.)
Additional living expenses, over and above the normal cost of living, in the event of an insured loss
Personal liability for any bodily injury or property damage unintentionally caused to others where the individual unit owner is found to be negligent
Upgrades to the individual unit, known as Betterments and Improvements, made by the unit owner or by previous owners of the unit (i.e. custom hardwood flooring, upgraded carpet, custom counter tops, etc.)
Contingency coverage, which insures the unit in the event the condominium corporation's insurance is insufficient or not in force at the time of a loss
Loss assessment coverage, which pays the unit owner's share to cover major property and liability losses on common property that may exceed the condominium corporation's policy limits, as well as any assessments the unit owner may receive from the condominium corporation's policy deductible for an insured loss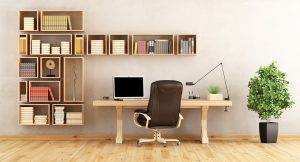 It is important to note that under an individual condominium insurance policy, the coverage is subject to the limits stated in the policy, as well as the policy deductible.
Individual condominium insurance policies are comprehensive and inexpensive.  Most companies offer policies with a minimum content limit of $30,000 and premiums starting around $30.00/month. Should you have any questions regarding condominium insurance policies, or if you would like a complimentary review of your coverage, please do not hesitate to contact us!
Thank you,
The Costen Insurance Team