The Costen Insurance Team would like to wish you and yours a Happy St.Patrick's Day this coming Friday!
St. Patrick's Day is both a cultural and religious holiday, celebrated annually on March 17th. The day celebrates Saint Patrick, a missionary and patron saint of Ireland, who died on March 17th in the 5th century. The day also celebrates the arrival of Christianity in Ireland and the heritage and culture of Ireland.
St. Patrick's Day is a public holiday in the Replublic of Ireland, North Ireland, Newfoundland, Labrador, and Montserrat. The day is also widely celebrated throughout the world, especially in Britain, Canada, the United States, Argentina, Australia, and New Zealand.
Parades and festivals are held in celebration, and many Christians attend Church, with Lenten restrictions on food and drink being lifted for the day. There is also a tradition for those who celebrate to wear green and display shamrocks.
The first official festival in Ireland was held on March 17, 1996. The following year it was a 3 day event, extending to a 4 day event in 2000 and a 5 day event by 2006. Festivals and parades are held in Dublin and many other cities, towns and villages.
In Canada, St. Patrick's Day has been celebrated since 1759, initially by Irish soldiers. The largest and longest running parade in Canada has taken place in Montreal since 1824. The city of Montreal also has a shamrock included in their flag.
We hope your St. Patrick's Day is full of luck, rainbows, and maybe even a pot of gold!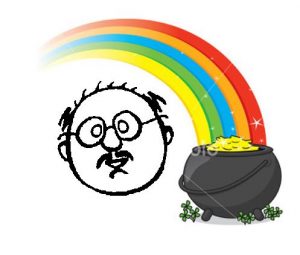 In addition to the St.Patrick's Day myths of leprechauns and pots of gold, we thought we would also share with you some common insurance myths!
 Myth: Homeowner's policies cover flood and earthquake.
Truth: Homeowner's policies do not automatically cover flood and earthquake. Water damage, including overland water, and earthquake coverage can be endorsed onto a policy with most Insurers.
Myth: The Replacement Cost of a home is the same as the Market Value.
Truth: The Replacement Cost is a calculation of what it would cost to rebuild the home, and does not take into account the market, land value, taxes, etc.
Myth: A personal umbrella policy provides coverage for your business.
Truth: A personal umbrella policy covers your personal risks (ie personal automobile and home) only, and a commercial umbrella policy would be required for your business.
Myth: If your jewellery is stolen or lost, it will be fully replaced.
Truth: The majority of Homeowner's policies have Special Limits that apply to items such as jewellery, so it is important to check with your policy wordings and discuss with your Broker regarding scheduling jewellery items onto your policy.
Myth: Vehicles stored in your home or garage are covered under your Homeowner's policy.
Truth: Any motorized vehicles (such as automobiles and motorcycles) are not covered under your Homeowner's policy and should be insured under a personal Automobile policy.  Items such as garden tractors are considered part of your Homeowner's contents.
Myth: A landlord's insurance policy covers the tenant.
Truth: The landlord would likely carry coverage on the building itself (Rented Dwelling), however, coverage does not extend to the tenant, their contents, or their liability.  A separate Tenant's package for the tenant's contents and liability is highly recommended.
Myth: Your business interests are covered under your Homeowner's policy.
Truth: Business interests are not covered by your Homeowner's policy and can be insured under a Home Based Business endorsement (if requirements are met), or under a separate Commercial insurance policy.
Automobile Insurance
Myth: "Full Coverage" means you are covered for every circumstance.
Truth: There is no such thing as "Full Coverage", as there are limitations and exclusions to all policies.  Different coverage options are available, such as Liability, Collision, and Comprehensive coverage.  We highly recommend reviewing your coverage options with your Broker.
Myth: There is a grace period when your insurance lapses.
Truth: When the insurance company issues a cancellation notice, the effective date of cancellation is specified.  There is no additional grace period given.
Myth: Personal Automobile insurance covers you for business/commercial use.
Truth: Personal Automobile insurance covers your for personal use of the vehicle only.  There are different classifications and rates for vehicles that are used for business or commercial purposes.
Myth: Your Automobile insurance policy covers you no matter what you are driving.
Truth: Your Automobile insurance policy provides coverage for your vehicles that are listed on the policy.  If you are driving someone else's vehicle, their Automobile insurance policy would provide coverage.
Myth: If you purchase a new vehicle, you automatically have "Full Coverage".
Truth: If you purchase a new vehicle, then the vehicle would have the same coverage as the one your replacing it with or as your other vehicles on the same policy.  We highly recommend that you contact your Broker prior to taking possession of your new vehicle to discuss the use and coverage options and ensure you are adequately covered.
Myth: You will not be held responsible if your friend wrecks your car.
Truth: If your friend has an accident while driving your vehicle, your policy will respond and depending on the circumstances, your rates may be affected.  We always recommend that you use caution when lending your vehicle to others and ensure that they hold a valid operators licence.
Myth: New vehicles always cost more to insure.
Truth: This is often the case, but the premium varies greatly depending on the type of vehicle and coverage options chosen as well.
Myth: Automobile insurance rates always increase after a claim.
Truth: The impact of a claim on your rates depends on the type.  For example, an at-fault Collision loss could impact your policy, however, a Comprehensive claim such as hail damage would not. Some insurance companies also offer endorsements that give you one "free" at-fault loss without impacting your policy or rates.
Myth: A lapse in coverage will not impact your rate.
Truth:  A lapse in coverage could impact your rate, depending on the length of time you have gone without an active Automobile insurance policy or been listed as a driver.  When making the decision to cancel coverage or a policy, we highly recommend that you first speak with your Broker to discuss the future impact.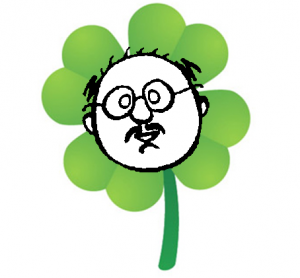 We hope that you have found this information useful. If there are any questions you have about insurance that you would like to have clarified, we would be more than happy to help!
Thank you,
The Costen Insurance Team