As 2012 comes to an end, we are gearing up for the New Year and the 2013 Calgary Motorcycle Show!

As in previous years, Costen & Associates will be an Exhibitor at the show, which runs this year from January 4th to January 6th. We would like to invite you to visit our booth as we will be giving away FREE motorcycle calendars, key chains, and of course… FREE motorcycle quotes!

In addition to all of our great giveaways, this year we have an AWESOME draw prize. When you come down to visit our booth, please enter your name to WIN a one of a kind motorcycle rocking chair and a $100.00 gift card to GW Cycle World.

Aside from our booth, there are some other great events or Exhibitors to check out at the show:
She Rides Night
Motorcycle Stunt Show
Costen & Associates has been insuring motorcycles since 1987, and Larry Costen has been riding them for even longer. With a passion for motorcycles, Larry has built strong lasting relationships with many of the local motorcycle dealerships, and our Brokerage represents a variety of Insurance Companies to offer competitive motorcycle coverage at competitive rates. We have many amazing motorcycle clients who will be visiting us at the show, and there's always room in our family for more!

We look forward to seeing you at the show and we would like to wish you and your family health and happiness in 2013!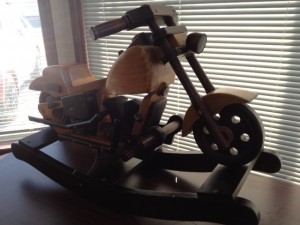 Thank you,

The Costen & Associates Team