The Costen Insurance Team would like to take a moment to wish our amazing, fabulous, and talented Operations Manager, Andrew Shareski, a very Happy 10th Anniversary!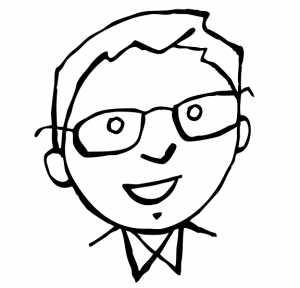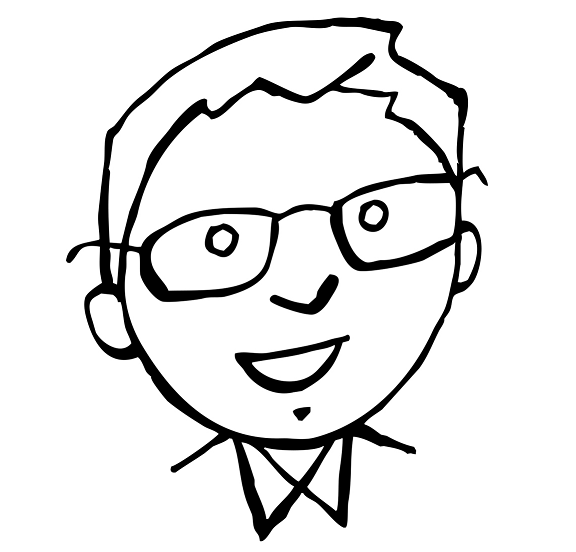 It all started back in the spring of 2007… 
Well, really it started back in 1984.  Let's take a moment to enjoy some of these pictures of Andrew in his younger years (awww!).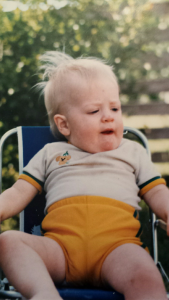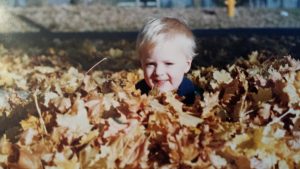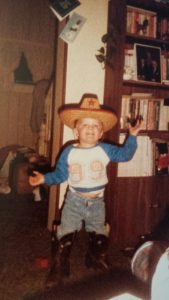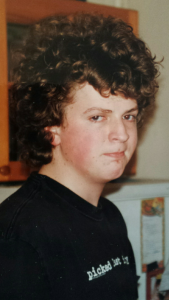 After growing up with his family in both Canada and Germany, Andrew settled here in Calgary, Alberta and attended school at Ambrose University.  While attending school, Andrew worked in a few different jobs, including as a Shipper with Home Depot and in housekeeping at the Calgary Winter Club.  Once he completed his degree, he decided to look for something new and stumbled upon a job opening at Costen Insurance.  He applied for the position of Customer Service Rep, hoping to find a position in an Office environment, but most importantly (as he later shared with us) within walking distance to his home!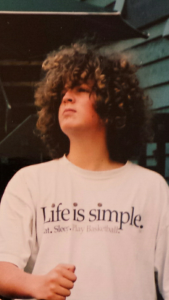 Andrew attended our first ever group interview, and he was selected for the position out of the nine or ten other applicants, many of which had years of insurance experience.  Although Andrew was green to the insurance industry, he was eager to learn and he had the people skills and compassion necessary to succeed in this business!
Andrew started his position with Costen Insurance on Monday, June 18th, 2007, and the rest (as they say) is history!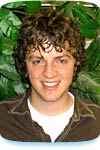 Over the years, Andrew has built a strong relationship with the Costen Team and clients.  He was promoted to Office Manager in the fall of 2009 and his title changed to Operations Manager in the fall of 2016 as we began to expand our operations.  During his ten years with us, Andrew has completed his level 1 and level 2 licencing, obtained his CAIB (Canadian Accredited Insurance Broker) designation with honors, and also completed the Crestcom: Bullet Proof Manager course and AVIVA Tips course.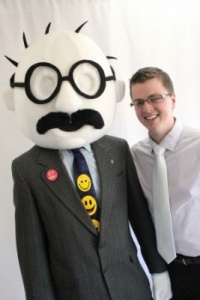 He is responsible for overseeing the day-to-day operations of the company and works closely with our Producer Manager and President.  He is involved with hiring and training new employees and producers, Team reviews, audits, organizing trade shows, assisting with IT, and more.  Somehow he still finds time during his busy day to assist our valued clients with quotes, new business, and servicing their accounts.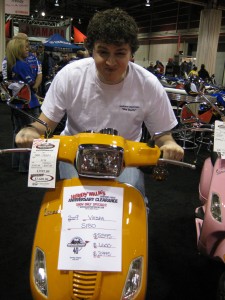 Together with another member of the Costen Team, in 2016 Andrew formed "The Deductibles".  They made their debut at last year's Team summer BBQ, singing and playing guitar.  They also performed some Christmas songs at our open house in December.  Music is a huge part of Andrew and his family's lives.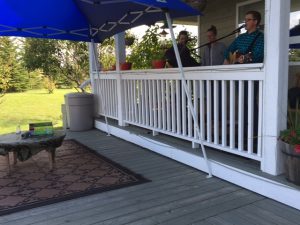 Over the years we have also had the privilege to get to know Andrew's wife, Amanda (thank you for the pictures for this post!), and to celebrate the birth of their three beautiful children, Jackson, Ezra, and Clara.
We are so honored to have Andrew as not just our co-worker and friend, but as part of our Family.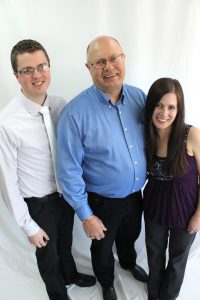 Andrew – thank you for everything you have done for Costen Insurance, our Team, and our clients. We look forward to what the future holds!
Crista and the Costen Team