It has been a trying and challenging few days for the residents of Calgary and surrounding communities. The heavy rainfall and resulting floods have caused significant damage to the communities and people's homes and personal property. Even worse, several people have lost their lives.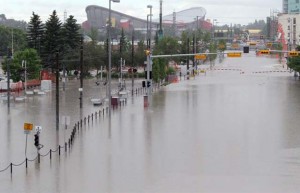 The heavy rains began the earlier part of last week, and by Thursday June 20th, many areas were in a state of emergency. In one television new report, it was stated that in some areas three (3) months worth of rain fell in just one (1) day. The following is an estimated timeline of events, as provided by the Calgary Sun:

June 20, 2013
4:30AM – Exshaw was flooded, with washed out bridges and roads
6:00AM – A local state of emergency was declared in Canmore due to rising water levels
8:00AM – A flood watch was issued for the Sheep River in Okotoks
9:40AM – Highway #1 was closed at Norquay due to a mudslide
10:10AM – A local state of emergency was declared in Rockyview County
10:15AM – A flood warning was issued for Black Diamond; roads and water treatment plant were closed
11:00AM – A local state of emergency was declared for Okotoks and Lethbridge
11:15AM – A local state of emergency was declared for Turner Valley; sour gas line ruptured
12:00PM – Road closures on Highway #1, #1A, and #93
1:00PM – High River declared an emergency evacuation; six communities in Calgary were evacuated
1:30PM – Some areas of Okotoks were evacuated
3:00PM – A flood warning was issued for the Red Deer, Bow and Old Man river basins
5:00PM – Bragg Creek was evacuated
5:40PM – Evacuation zones spread for Calgary
6:40PM – Addition areas in Calgary were evacuated
7:00PM – A boil water advisory was put in effect for areas outside of Calgary
9:30PM – Additional communities were put on alert; road closure of major roadways
9:40PM – A flood watch was issued for Banff
9:50PM – Schools in Calgary closed by the CBE and CCSD
10:30PM – Additional communities declared mandatory evacuation
11:50PM – Calgary C-Train haulted

June 21, 2013
6:00AM – Okotoks residents permitted to go home
6:30AM – Major roadways and bridges across the Elbow and Bow rivers closed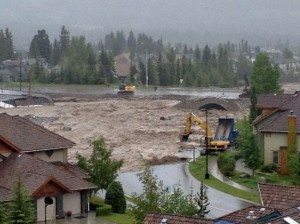 As of Sunday, June 23rd, water levels were receding and many people have been permitted to return to their homes. However, there are many areas that are still flooded and some who do not have homes to go back to. The City of Calgary has set out some guidelines that they are asking people to please follow when returning to their homes. These guideline have been established to ensure your safety and prevent further damage or loss of life. To view these guidelines, please click here.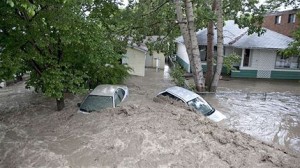 With respect to property insurance, there is no coverage provided for seepage (ie. water leaking into basements or other areas), and there is no overland flood coverage in Canada. However, most policies do carry coverage for Sewer Backup. In the event that the loss or damage to your property is not covered by your insurance, you can apply to the government's Disaster Relief Program.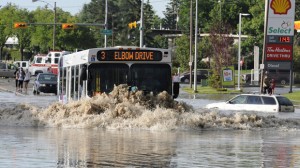 If you have any questions regarding your policy or coverage, or if we can assist you through this difficult time in any way, please do not hesitate to contact our Office. Our Office will remain open this week from Monday to Friday from 8:30AM – 5:00PM, and Saturday from 10:00AM – 4:00PM.
Thank you and we wish you and your family all the best,
The Costen & Associates Team