At Costen & Associates, we greatly value all of our personal and business insurance clients.  We believe strongly in supporting the friends and clients that support us, so from time to time we like to do a feature blog post highlighting these clients and their businesses.
Today, we would like to introduce one such client and friend, Evelyn Ackah, from Ackah Business Immigration Law: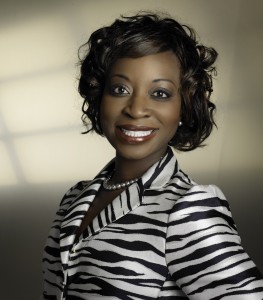 "We created Ackah Business Immigration Law to focus on what we do best and to offer clients advanced, cost-effective, responsive immigration expertise.  We specialize exclusively on immigration law and focus on our personal commitment to building long-term professional relationships with individuals or corporations.  Ackah Business Immigration Law represents small, medium and large corporations from all over the world. We are based here in Alberta, but we assist clients globally.  Our innovative approach to client management, strategic advice, alternative fee structures and 24-7 accessibility to our immigration team is what makes our firm truly unique.
Our "average" client can have as few as two and as many as 200,000 employees, one office in one country or 60 offices across six continents (we haven't had one with an office in Antarctica yet!).  We act for employers and employees, corporations and individuals.  We are generally engaged by HR or General Counsel, but we can work with any point of contact within an organization.  We are accessible, accountable, and very, very effective.

At Ackah Business Immigration Law, we provide a full range of Canadian, US and International immigration law services, including:
* Work Permit applications
* Permanent Residence applications
* Study Permits
* Labour Market Impact Assessment applications
* Assistance to obtain travel visas for international travel
* Citizenship applications
* Spousal Sponsorship applications
* Temporary Resident visa applications
* Assistance to overcome inadmissibility issues due to criminal history or medical inadmissibility"
The business immigration services provided by Evelyn Ackah and her team at Ackah Business Immigration Law allow you to focus on your core business and take the stress out of transferring or hiring foreign workers.  We invite you to review their website at www.ackahlaw.com and learn more about what they do!
Thank you,
The Costen & Associates Team